La edición 2019 de los MAMA se celebró en El Nagoya Dome, Japón, el 4 de diciembre. Después de finalizada las votaciones el 24 de octubre a las 6:00 p.m. la primera ronda y el 3 de diciembre a las 23:59 p.m. la segunda ronda, y con 227 millones 980 mil 938 votos acumulados en total, se logró formar la lista de ganadores, que a continuación se presenta:
Ganadores
Daesang (Gran Premio)
Artist of the Year: BTS
Song of the Year: BTS (Boy With Luv feat Halsey)
Album of the Year: BTS (Map of the Soul: Persona)
Worldwide Icon of the Year: BTS
Best (Lo Mejor)
New Male Artist: TOMORROW X TOGETHER
New Female Artist: ITZY
Male Group: BTS
Female Group: Twice
Male Artist: BaekHyun
Female Artist: Chung Ha
Dance Performance Solo: Chung Ha (Gotta Go)
Dance Performance Male Group: BTS (Boy With Luv feat Halsey)
Dance Performance Female Group: TWICE (Fancy)
Vocal Performance Solo: TaeYeon (Four Seasons)
Vocal Performance Group: BOL4 (Bom)
Band Performance: JANNABI (For Lovers Who Hesitate)
Hip Hop & Urban Music: Heize (She's Fine)
Collaboration: LeeSoRa ( Song Request feat. Suga-BTS
OST: Gummy (Remember Me: Hotel DeLuna)
Music Video: BTS (Boy With Luv feat Halsey)
New Asian Artist: WayV
Worldwide Fans' Choice (Selección de los Fans Mundial)
GOT7
Tomorrow x Together
TWICE
MONSTA X
BTS
SEVENTEEN
X1
World Performer: MONSTA X
Favorite (Favoritos)
Vocal Performance: MAMAMOO
Dance Performance: GOT7
Male Artist Qoo10: BTS
Female Artist Qoo10: TWICE
International Favorite Artist: Dua Lipa
Breakthrough Achievemente

: SEVENTEEN
Asia Music Categories
Best Asian Artist
Japan: Aimyon
Mandarin: Li Ronghao
Thailand: Nont Tanont
Indonesia: Adnmesh Kamaleng
Vietnam: Hoang Thuy Linh
Best New Asian Artist
Japan: King Gnu
Mandarin: OSN
Thailand: WANYAi
Indonesia: Stephanie Poetri
Vietnam: K-ICM & JACK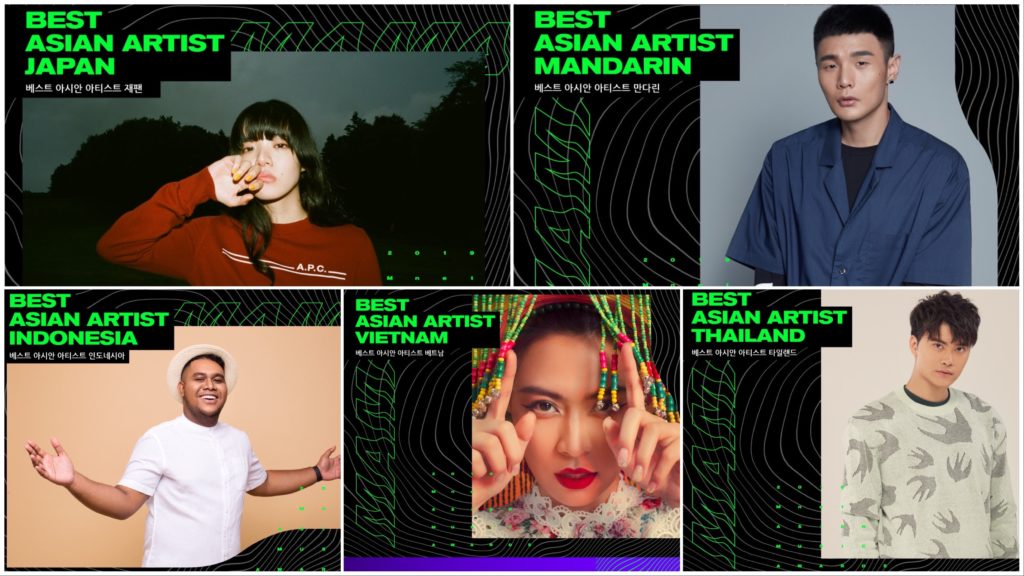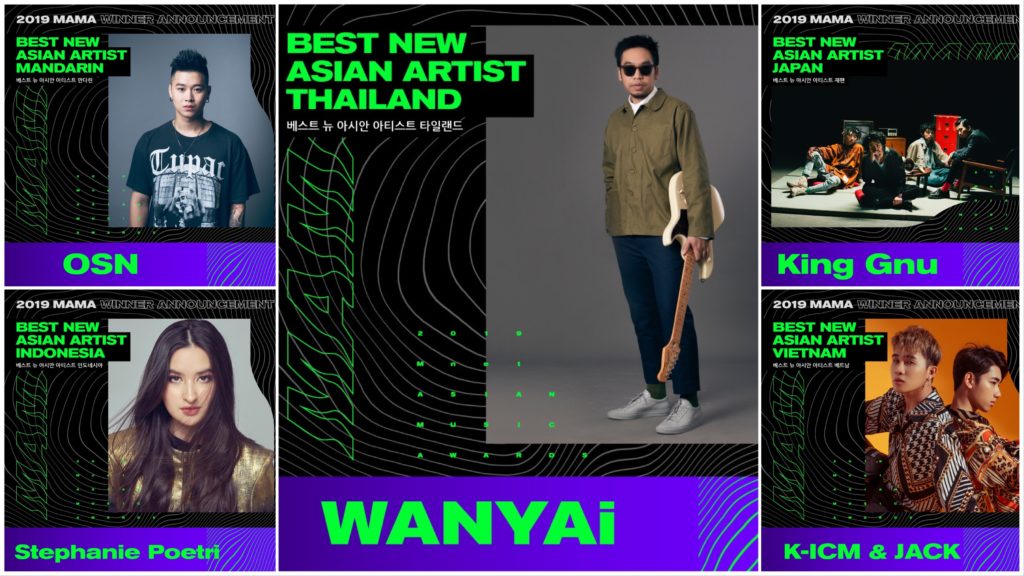 Profesional Categories
Best
Executive Producer of the Year: Bang Si Hyuk
Producer of the Year: Starr Chen, Howe Chen y RAZOR
Composer of the Year: PDOGG
Engineer of the Year: Kwon Nam Woo
Video Director of the Year: Lumpens
Choreographer of the Year: Kiel Tutin
Art Director of the Year: Yuni Yoshida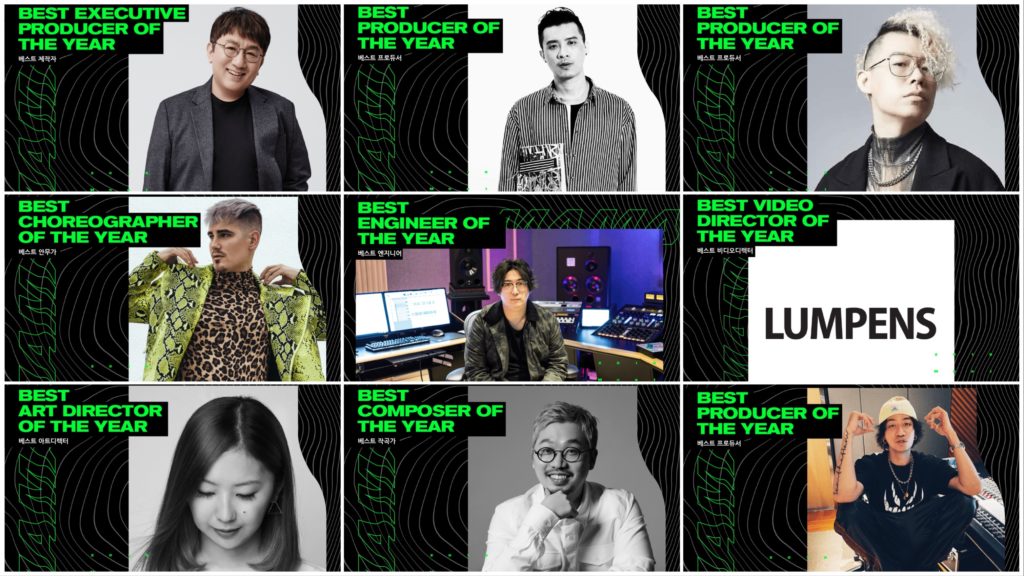 En el siguiente enlace puedes encontrar los videos resumen de los 2019 MAMA.